Wetbond-SX Silicon Based Anti-stripping Additive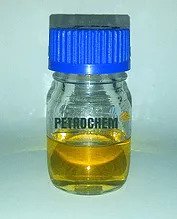 | | |
| --- | --- |
| Business Type | Manufacturer, Exporter |
| Available Packings | Nano-technology Liquid in 200 Kg. HDPE Drums / 20 Kg. Cans / 1 Kg Bottle |
Preferred Buyer From
| | |
| --- | --- |
| Location | Anywhere in India |
"Wetbond-SX" is next generation Nano-technology Silicon based Anti-stripping Additive / Warm-mix Additive for Asphalt. This product is a low dose and extremely thermal resistive additive for use in Hot-mix and Warm-mix road constructions. This product is specially suitable for aggregates having very high and tough to control stripping profile.

Physical Properties :
"Wetbond-SX" is brownish yellow clear liquid at room temperature with characteristic citrous odour. This product is non-miscible with water and miscible with polar & hydrocarbon solvents. The thermal stability of this product in hot bitumen (at 160°C) is over 15 days and no additional dose addition/adjustment is required on prolonged storage in hot bitumen in normal course of Hot-mix and Warm-mix pavement constructions. As this product is used in a very low dose, it does not have any effect on physical properties of paving bitumen of any grade including VG-10, VG-30, VG-40, CRMB or PMB (Elastomeric & Plastomeric types) towards Penetration, Softening Point, Ductility etc. However the chemical properties are changed tremendously as the bitumen becomes more receptive to aggregates and bonding between aggregates and treated bitumen becomes highly resistant to stripping even under extreme atmospheric conditions. This ensures long term pavement durability without affecting the quality of work. This product is suitable for production of Refinery-treated non-stripping bitumen, Hot-mix pavement constructions, Warm-mix constructions and for industrial bituminous coatings.

Chemical properties :
Dose : 0.07 to 0.1% by weight of Bitumen ( 0.7 to 1.0 Kg per MT of Bitumen) as anti-stripping additive.
Specific Gravity : 0.96 - 0.98
Water Content : < 1.0%
Flash Point : >100 degree centigrade
Active content : 100%
Shelf Life : 4 Years from the date of production in sealed containers.
Colour : Brownish yellow clear liquid.
Compatibility : All grades of Road and Industrial Bitumen.

Advantages :
"Wetbond-SX" is oily liquid product for premixing or direct injection in Bitumen. This product has several advantages over conventional Anti-stripping Agents:
Very low dose product, no effect on bitumen properties.
No degradation when stored in hot bitumen, saves money.
Nano active silicon based, works on molecular level.
Optimum amine value for active bridge formation between Bitumen and aggregates.
Optimum Nitrogen content gives excellent performance even with moist aggregates.
Readily soluble in hot bitumen, so fit even for direct dosing in HMP.
Non Hazardous product for safe handling and storage.
Economical as compared to conventional products in dose dependent comparison.

Storage and Handling :
"Wetbond-SX" can be stored in HDPE or MS drums / tanks at a cool and dry place at ambient temperature. This product contains organic silicon derivatives which can cause mild irritation to skin, eyes and lungs.
Looking for "
Wetbond-SX Silicon Based Anti-stripping Additive

" ?